+10 000
PRODUTOS
---
---
Uma referência de excelência em produtos e serviços médico hospitalares pela qualidade das marcas que representa, pela sua competência e relação de proximidade com o cliente.
---
CONHEÇA OS NOSSOS PRODUTOS
+37
ANOS DE EXPERIÊNCIA
---
---
A relação transparente com clientes e colaboradores assenta na responsabilidade e confiança entre todos.
+1 300
CLIENTES SATISFEITOS
---
---
Atender às necessidades dos nossos clientes com um serviço de excelência e proximidade fornecendo soluções com produtos e serviços médico hospitalares.
Os Nossos Produtos
A longa experiência acumulada pela Eurocasmédica SA, tem revelado o quão importante é manter sempre uma mente aberta perante os constantes desenvolvimentos e expectativas dos clientes. Tradição e inovação não representam opostos.
A nossa aspiração é dar resposta aos desejos e ambições do mercado e assim contribuir para que seja assegurado um cuidado médico de excelência suportado por produtos de vanguarda. Por este motivo a Eurocasmédica SA dispõe de uma vasta gama de soluções, conhecimento especializado e serviços competentes.
VEJA OS NOSSOS PRODUTOS
"We have been working with Eurocasmedica since 1999. Both companies strive for a healthy
and frequent communication, which builds the basis for our business."
Thilo Henzler
General Manager, Berger Surgical
"On a personal level the Eurocasmedica team is my portugese family, and on the professional level
I find Eurocasmedica as a very competent distributor due to a professional team who has very close
and long term relationship to key decision makers in the hospitals."
Michael Busch-Madsen
Vice President International Sales, Cimpax
"Aygun and Eurocasmédica have estabilished a strong business relationship for more than 10 years
built on a serious commitment to deliver reliable and innovative medical products to our clients in Portugal"
Çaĝri Özdemir
Export Manager, Aygun Co., Inc
"Key Surgical have worked for many years with Eurocasmedica. They are always very professional and friendly
and we value them as our excellent partner in Portugal. They provide our comprehensive range of products to hospitals
with an efficient customer service and always go that one step further."
Jacqui Donaghy
Business Development Manager, Key Surgical
"Eurocasmédica has been LiNA Medical's distributor for more than 15 years. Throughout the years,
we have built up a warm and very professional relationship with the members of the Castro family based on mutual respect.
The Eurocasmédica team is very competent with extremely good relationships within the gynecology community in Portugal.
We are confident, that Eurocasmédica will continue to develop our business in the future!"
Hans Nugteren
Director of Sales, LiNA Medical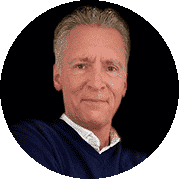 "At Gimmi GmbH, we have been concentrating on the development and sale of medical products for more than 85 years.
In addition to the outstanding quality of our products, we have always attached great importance to offering our
customers and their patients the best possible solutions. With Eurocasmedica S.A, we can attain this philosophy. We are for more than
10 years in close collaboration. The dynamic and professional team allowed us to penetrate the Portuguese market and achieve great
commercial success. We are happy working with Eurocasmedica S.A and having them in Gimmi GmbH Team!"
Dr Matthias Schmidt
CEO, Gimmi GmbH
"For more than decade our partnership with Eurocasmedica has been acontinuing
success story. Our appreciation goes to the whole management and their team, who are an
enrichment to our international business on professional and personal level."
Jan Oort
Sales Director, Avantis
"Interster International and Eurocasmedica have developed a strong
partnership based on a mutual commitment to provide the best products
and service to our clients. We appreciate their dedication to the strong
representation of our brand in the Portuguese market."
Roel Mutsaers
International Account Manager, Interster